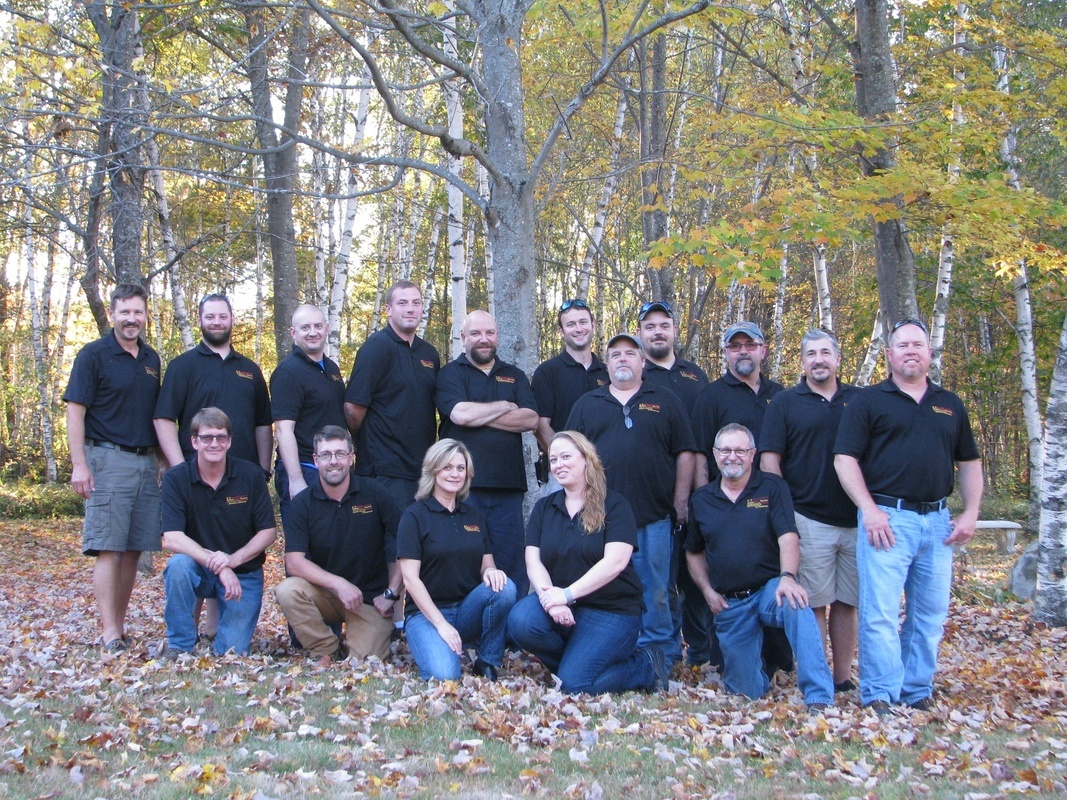 ---
Owners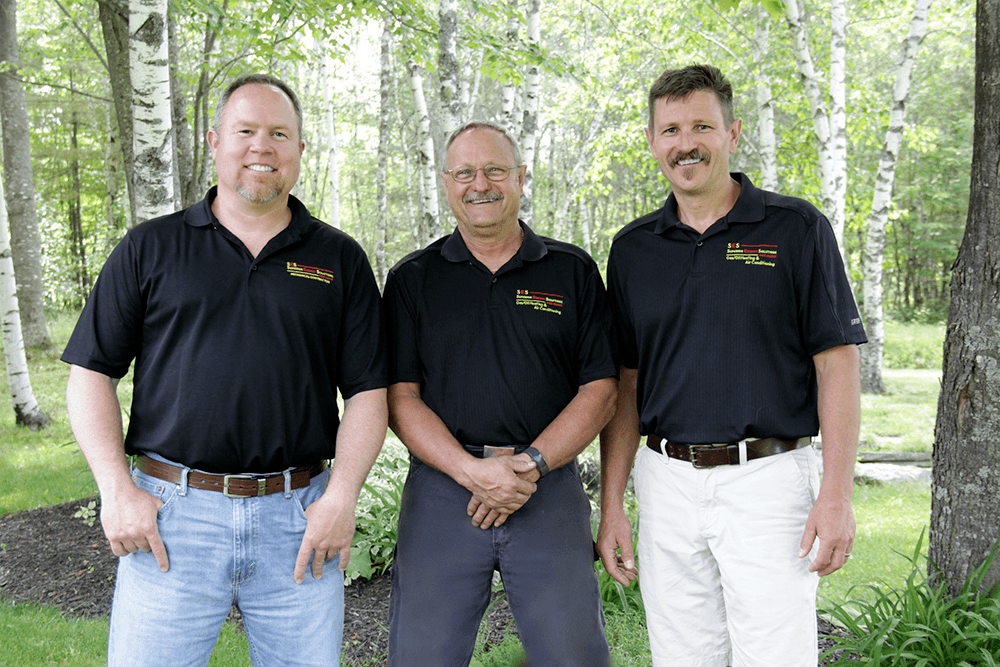 Dick Brochu, RESIDENTIAL BUSINESS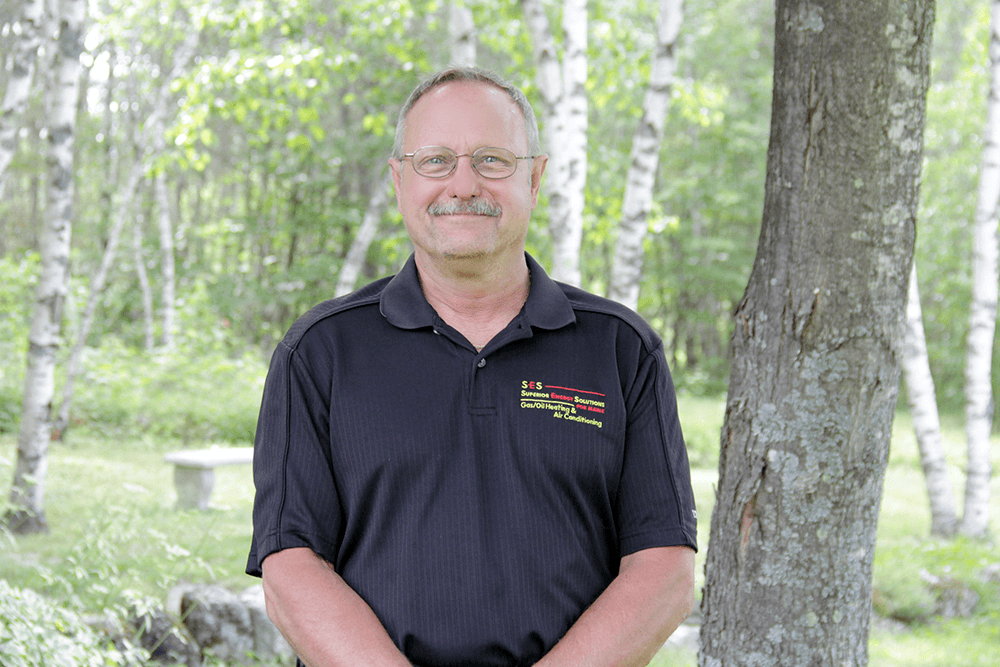 My name is Dick Brochu. I have worked in this industry for over 30 years. My journey has taken me from a fuel oil delivery driver to a service technician and installer. I started my career with Reliable Oil Co. After a number of years and working for another 2 major oil companies, in February 1994 I was hired by Webber Energy Fuels when the majority of the installations were performed by sub-contractors. It was my personal drive and perseverance that earned me the opportunity to install systems that our sales people sold, to better service our customers. Before we knew it, we took on the responsibility of installing all our own equipment. In time I found myself selling and installing all the heating systems I sold for the Auburn location.
As time went on I was eventually promoted to the Lead Technician of the service department. In May of 1997, I had the honor of being chosen as the Employee of the Month. In September of that year, I was presented with the Employee of The Year Award. This is a very important achievement in my career that I'm very proud of.
In 2008, I was promoted to manager of the Auburn service department, after some consolidation of service departments I was asked to manage the Augusta and Skowhegan offices as well. The consolidation proved to be very successful and profitable.
Sometime in January of 2012, we were all notified that Webber Energy Fuels Retail Division was being sold to the Dead River Oil Company. This resulted in more service locations and managers than Dead River Co. needed. I was approached and told that they had done all they could to find a similar position but ran out of options. On September 24th, 2012, I was laid off.
Everything happens for a reason, today people everywhere are looking for a service company they can depend on in their time of need. My brother and I share the same values and vision for our business and our customers. Our goal is to provide quality service at a competitive price with a value that no other service oriented company offers today.
Chris Giles, COMMERCIAL & INDUSTRIAL BUSINESS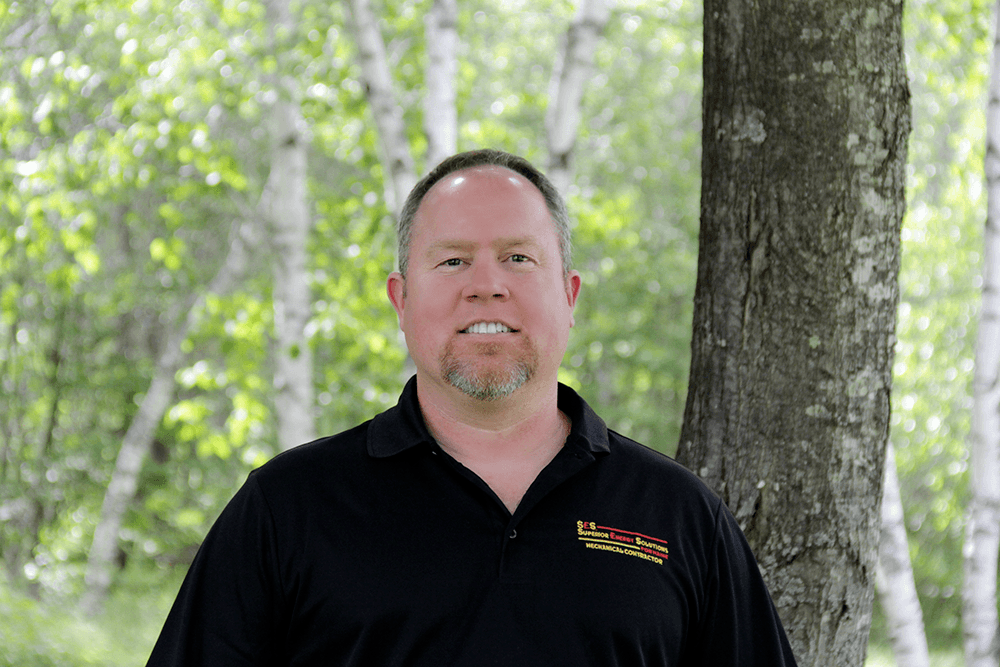 Chris joined Superior Energy Solutions as a partner in June of 2014. He provides a keen insight in Commercial and Industrial Heating, Ventilation, Air-Conditioning, and Refrigeration. He started his career 1991 in the US Navy where he picked up his trade. While being deployed to the Gulf on the USS Nimitz, his main responsibilities were to provide support by producing liquid oxygen and nitrogen for our pilots. In port, his main focus was Air-Conditioning and Refrigeration.
After fulfilling his active duty 4-year obligation, he continued pursuing his career in HVACR working for several companies ascending the ranks into management. His responsibilities along the way were to service, maintain, design, install, and commission HVACR equipment. He has provided service to building and restaurant owners, landlords, and property managers. His main attributes are quality and customer service. He is fully licensed in Natural gas, Propane, and Oil fuels, and holds universal EPA certificate in refrigerant handling.
Steve Brochu, BUSINESS OPERATIONS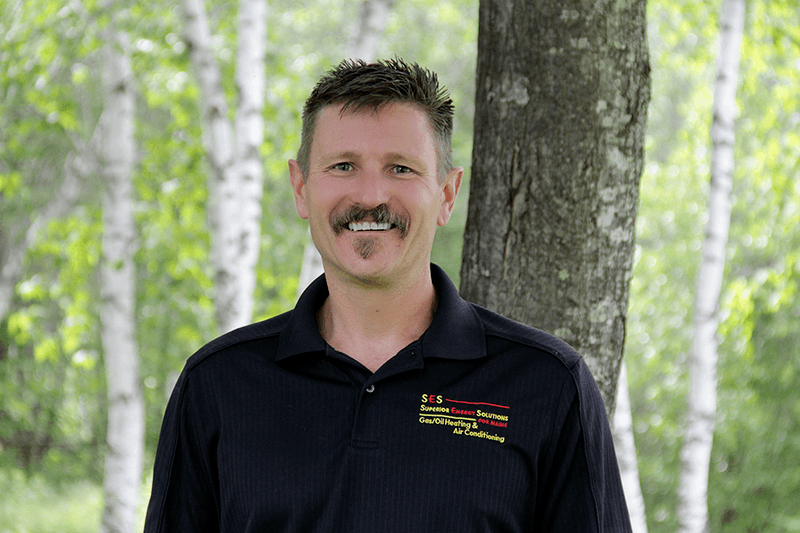 My name is Steve Brochu; in 1984 I started preparing for a career as a test electrician at Bath Iron Works. I was selected from many to be part of this program. After successfully completing the apprentice program I was involved in all aspects of the construction, test, and delivery phases of many systems aboard a US Navy Vessel. After 11 years I decided to make a go of it on my own. I started in the building trade learning from others. Brochu Builders was formed in 2001. Through many years of expanding my knowledge, skills, and abilities, I was able to successfully complete all aspects of this trade from designing, building, and managing entire projects. While growing my business, I worked nights and weekends in the heating industry, learning and refining the skills I use every day with Superior Energy Solutions. Through my experience and knowledge in building and heating homes, along with my partners in the energy conservation industry, I believe Superior Energy Solutions is the perfect choice for anyone looking for improved reliability and efficiency out of their appliances.
---
Install Crew
Chris Wellman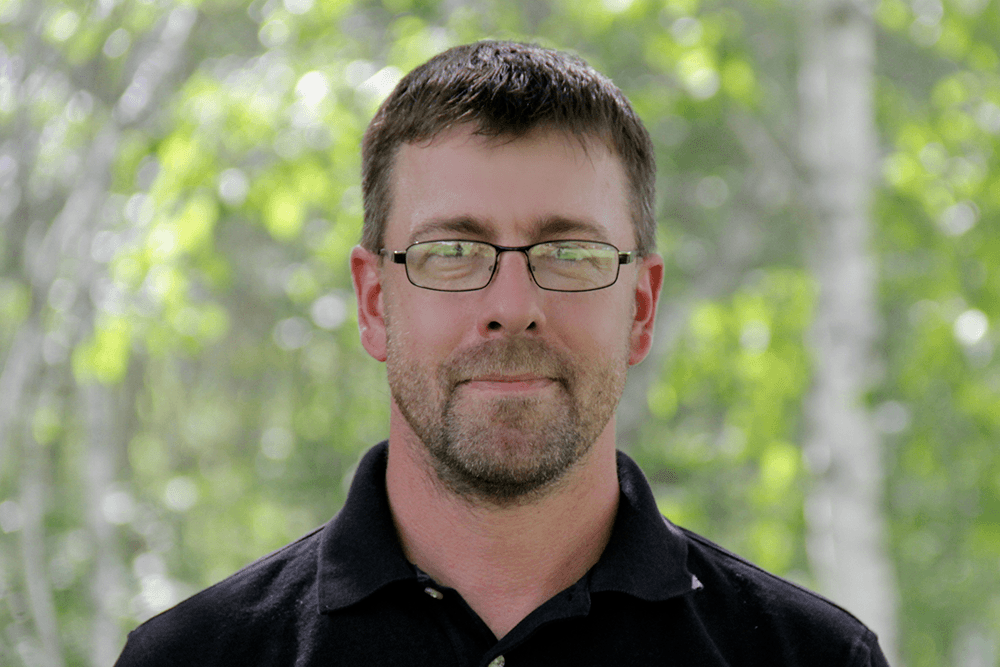 Chris Wellman is a Service Technician for Superior Energy Solutions with a main focus on Installations. He is a Maine native, the son of a cabinetmaker and a grade school teacher. Chris began his career in the HVAC industry as a part time Oil/Propane delivery driver in Southern Maine. After selling his own business, Chris began working full time as a Service Technician.
Chris has been a member of the Superior Energy Solutions team since 2015, with 15+ years of experience in the HVAC industry and a background in the building trades. Chris has the experience to provide customers with the products they need with a craftsmanship and quality that set us apart.
Chris works closely with builders and homeowners to ensure that their HVAC system provides ideal comfort and maximizes energy efficiency while providing an end product that is effective, reliable, and aesthetic.
Mike McNally
Commercial / Residential Install Crew, Heating, Cooling & Refrigeration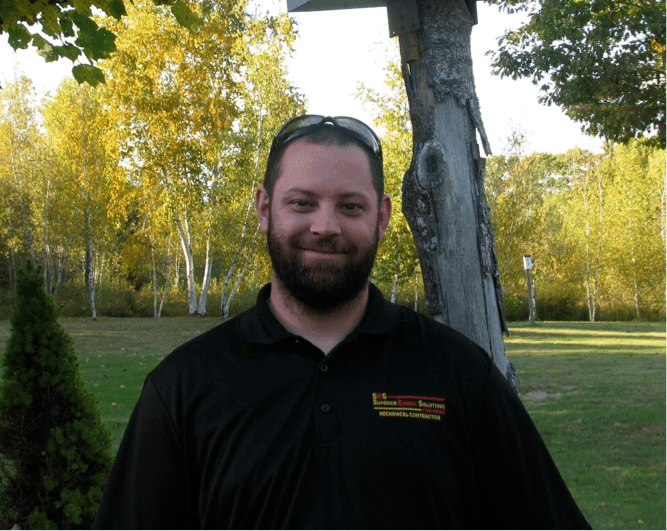 Mike McNally is a Service Technician for Superior Energy Solutions, he is currently a vital part of our installation crew. Mike began his career in the HVAC industry as a counter salesman at a HVAC wholesaler in Portland, Maine. After 3 years in HVAC wholesale, Mike decided to start working in the trade. He worked 1 year with a HVAC company in Scarborough, Maine and then came to work for SES mid 2018.
Although Mike has a fairly new career in HVAC, he has been exposed to the industry for the better part of 12 years as his father also works in HVAC. Mike also has experience in building trades, having spent some time working in Virginia as part of a crew building houses. He has the knowledge to provide customers with the products they need along with a craftsmanship and quality that SES is known for.
Mike works closely with builders and homeowners to ensure that their HVAC system provides ideal comfort and maximizes energy efficiency while providing an end product that is effective, reliable and aesthetic.
---
Service Department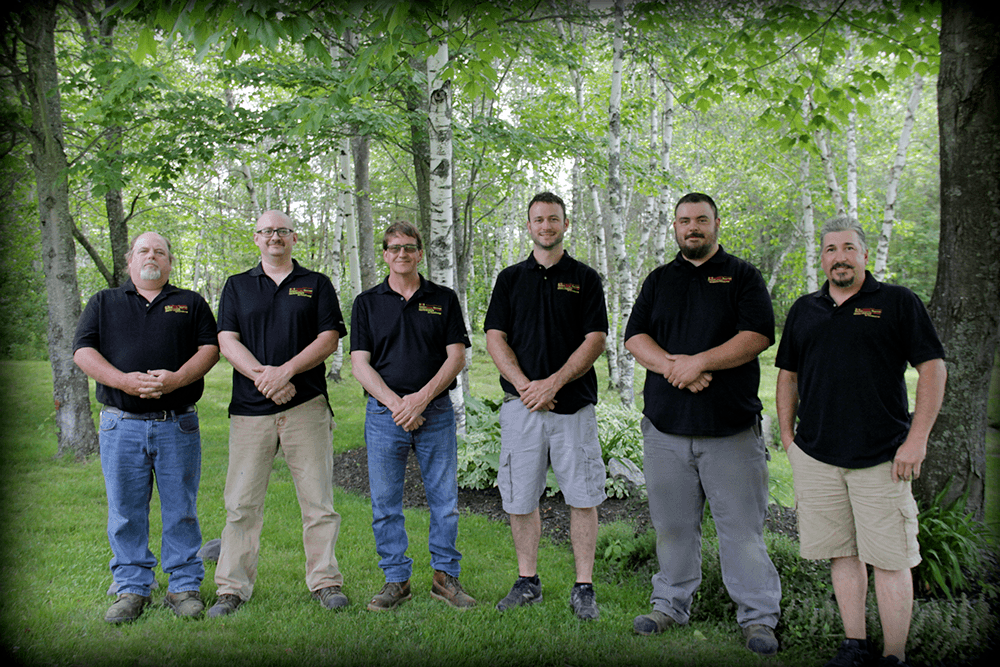 Glenn Dupuis, SERVICE MANAGER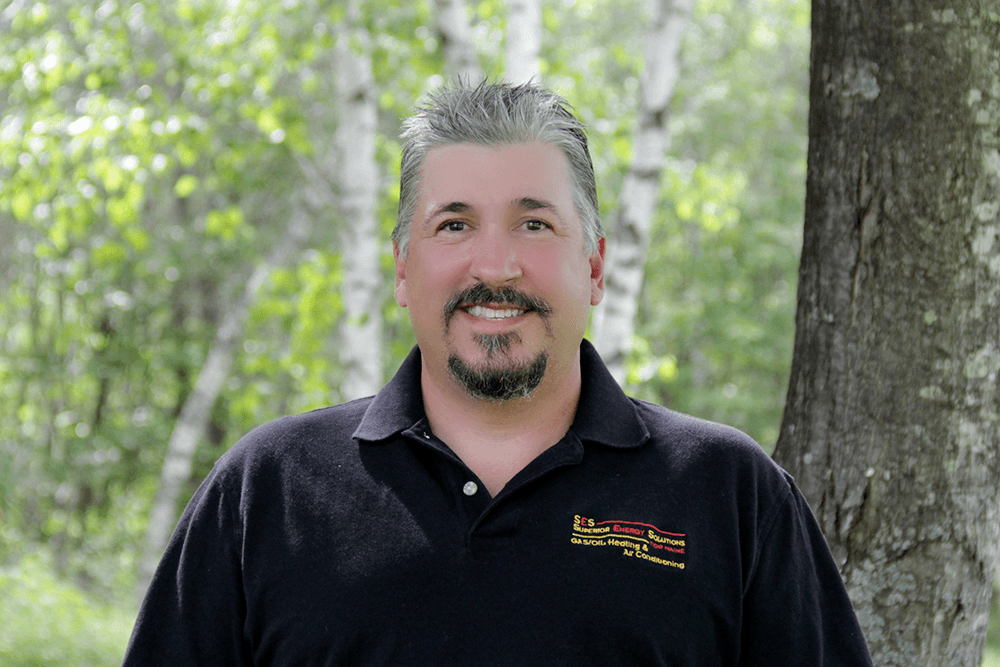 Glenn recently served as a Service Technician for Superior Energy Solutions before being promoted to Service Manager. Glenn's current role is to supervise the HVAC Service and Maintenance department. Glen is responsible for receiving and responding to all client inquiries, assigning service requests, as well as reviewing and managing departmental service and estimate reports.
Glenn has been working as an HVAC service technician for 26 years, he studied heating and air conditioning at Southern Maine Community College in 1992. He currently holds a Master's Oil License, Natural Gas/Propane Small and Large Equipment Licenses as well as an EPA Universal Refrigeration Certification.
Cody Meserve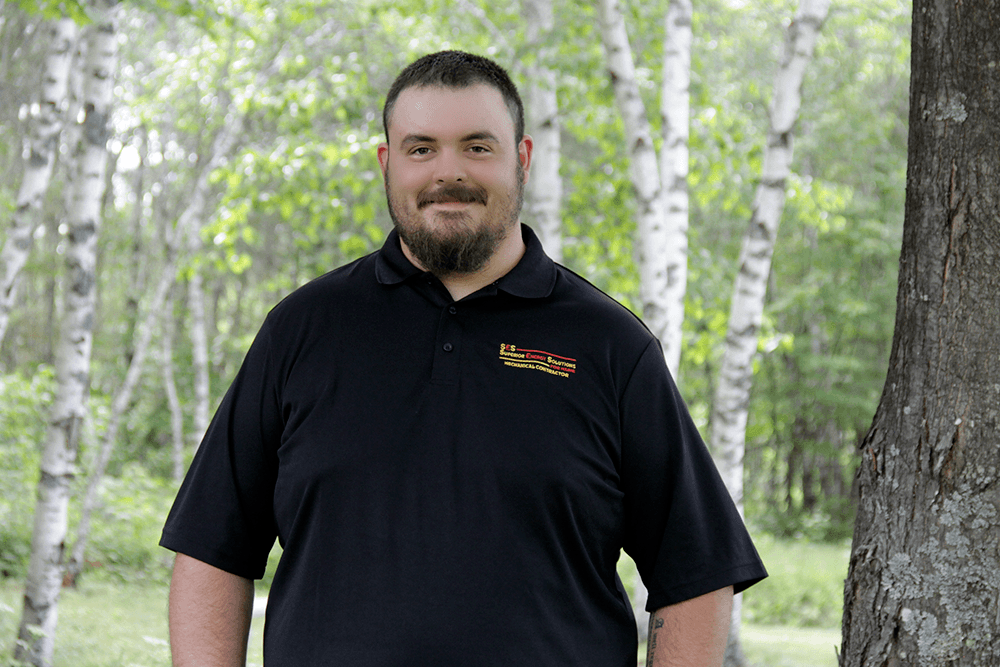 Cody Meserve is a Service Technician for Superior Energy Solutions. Cody graduated in 2012 from Northeast Technical Institute with an EPA certification and Maine state gas license. He began his career with Maine Market Refrigeration where he was able to gain experience in supermarket refrigeration, both installing and servicing equipment.
5 years later, in 2016, he made the move to TempSetters Mechanical Contractors where he had the opportunity to build his skills as a foreman and focus more time on the mechanical HVAC side of the trade. Wanting to further his knowledge and experience, Cody decided to join the team here at SES. He has enjoyed working alongside technicians who are so willing to share their skill sets and excited to further his career with the company.
When Cody is not at work you will probably find him at home with his wife and 3 rescue dogs, or at the track racing.
Eric Costello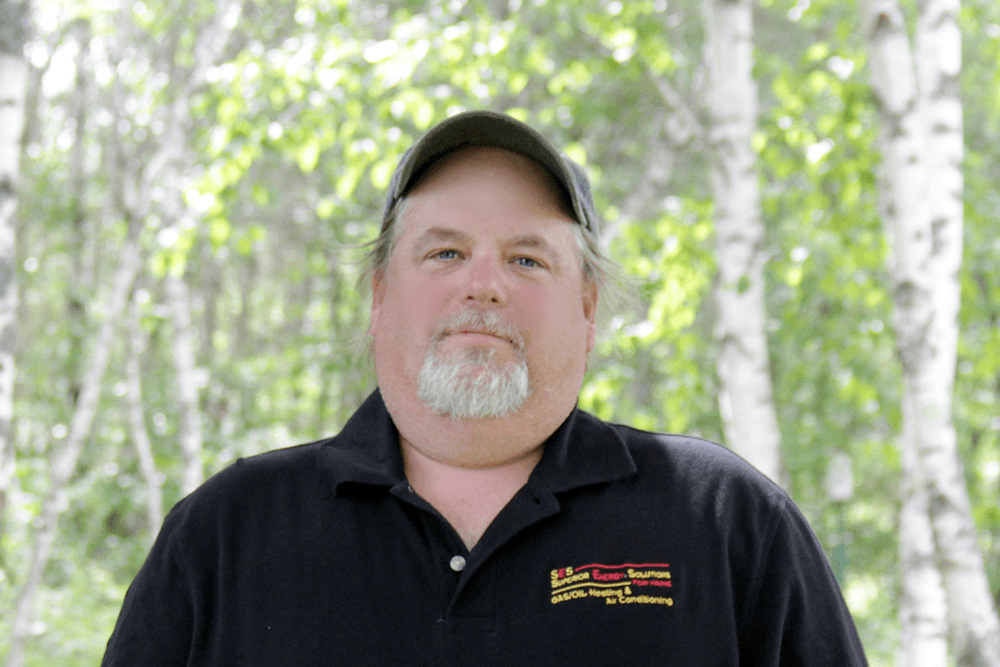 Eric Costello is a Service Technician for Superior Energy Solutions. Eric started his career in Washington DC as a commercial electrician. Next he worked for a service company for 17 years in the HVAC services department. He was promoted to Service Manager for the remaining two years overseeing the dispatching, sales, contracts and billing. During that time Eric became very experienced in Commercial RTU systems, building pumps, cooling towers, restaurant refrigeration, cooling and heating systems. Eric is well rounded and versed in the world of HVAC systems.
In 2016 he made the choice to follow his wife back to Maine. He recently started with SES for a more family style run company.
Eric Michaud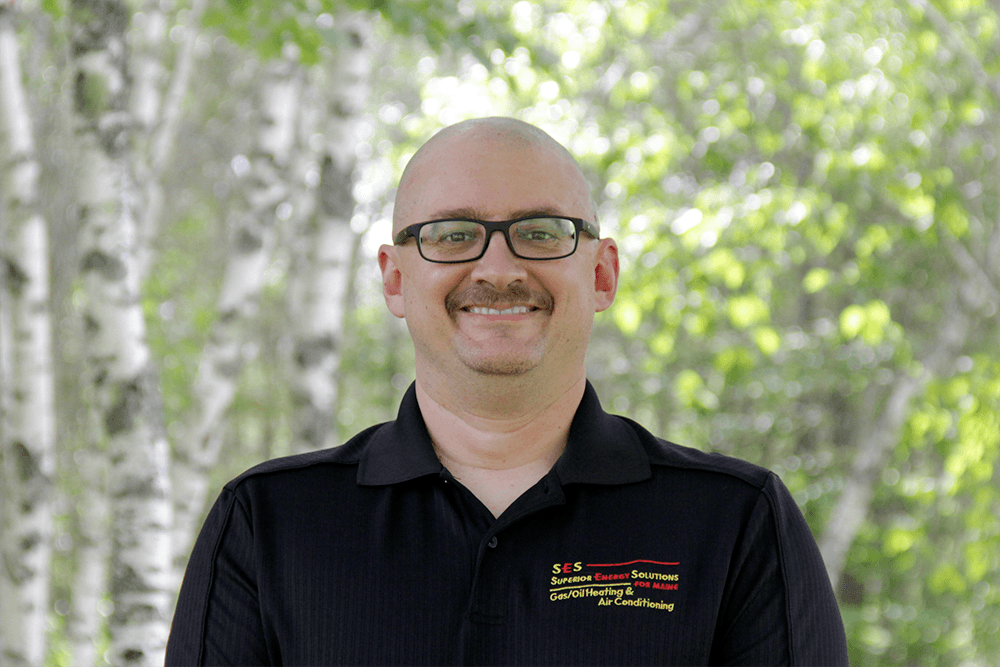 Eric Michaud is a Service Technician for Superior Energy Solutions. Eric started his career with SES in December of 2017. He has his Oil Apprenticeship License and became a Journeyman in August 2018. Eric also currently has his Natural Gas-Propane certification license and EPA certification for AC and Refrigeration. When he's not working with SES Eric is a Full time firefighter-paramedic for Auburn Fire Department in Auburn, Maine. In his time off, Eric prides himself on being a family man, husband and father to his daughter.
Joseph Gallant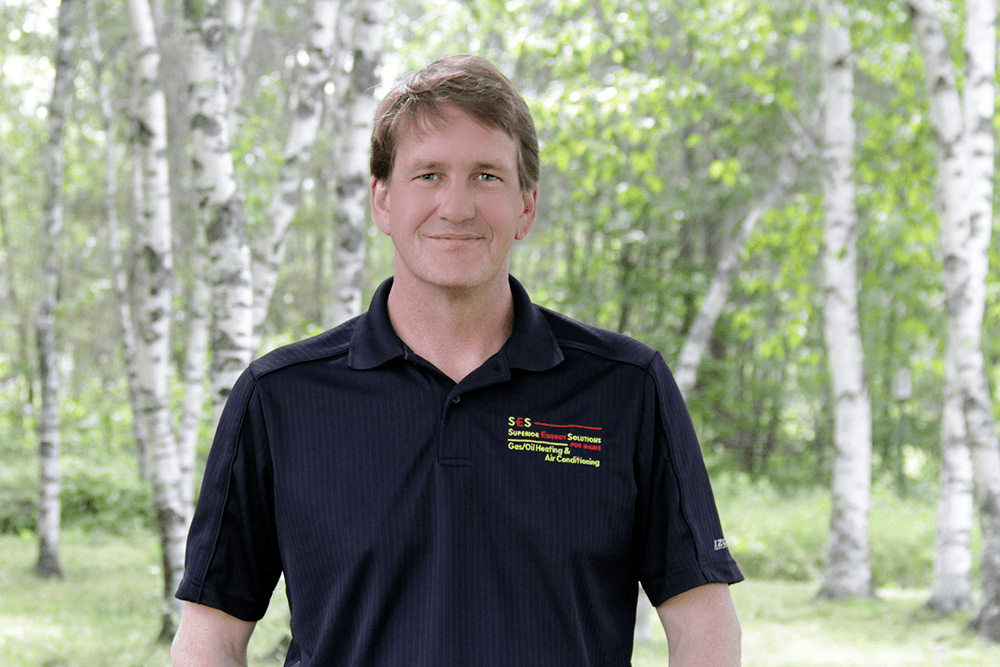 Joseph Gallant is a Service Technician for Superior Energy Solutions. Joe is a lifelong resident of Maine having lived in Windham since 1998. Joe graduated from Scarborough High School in 1989, and SMTC in 1995 with an Associate Degree in HVAC.
Joe has been working as a commercial HVAC service tech for the last 23 years. He holds a Masters Oil Burner License, Large Equipment Propane and Nat. Gas License, and EPA Refrigerant Handling Certification.
Joe has held previous titles of Lead Service Technician, and Project Manager.
In his spare time Joe enjoys the outdoors, with activities such as hiking, and fishing being among his favorites.
Peter Vanderveur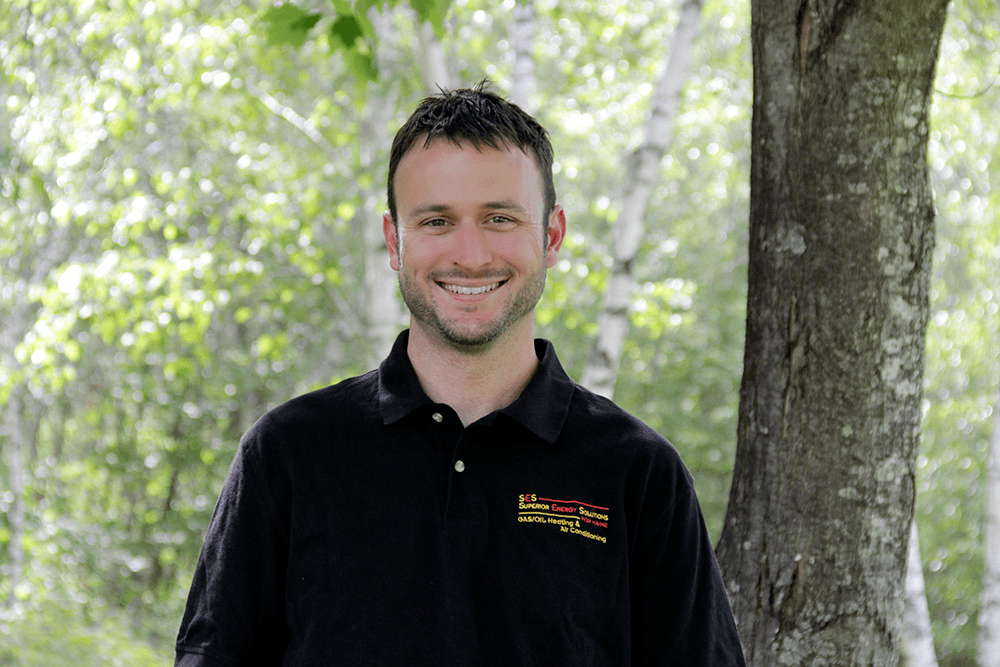 Pete is a Service/Sales Technician for Superior Energy Solutions. Pete has been working in the HVAC/R field since 2000. The majority of his experience is in the commercial and industrial service and maintenance areas of the trade including gas, A/C and commercial kitchen refrigeration. Pete joined the SES team for a number of reasons, first to be a part of a growing company who has a passion for quality work for their customers. Second, to work for a company who cares for their employees not only as technicians, but as people with families to provide for. Lastly, to have a company recognize and support an individuals personal goals to attain. "We have a great group of people working here who try to do what is best for our customers, and take care of our fellow teammates".
Jason Svein, SERVICE TECHNICIAN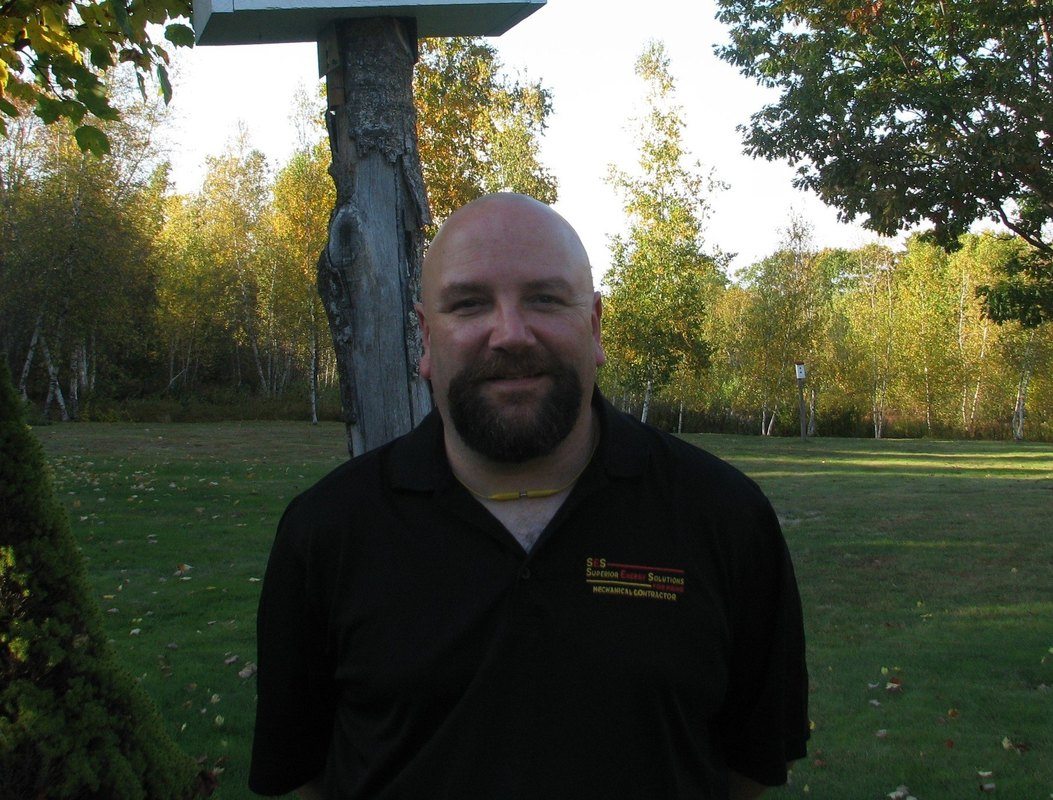 Jason comes to us with 15 years of residential and commercial heating experience. Born and raised on the west coast, Jason moved to Maine in 1998 to start a family. After experiencing a few Maine winters, he realized how important reliable heating is to Maine. He now dedicates his time to providing exactly that, and with the support of his fellow technicians and staff at Superior Energy Solutions, will continue to do what he does best.
Wayne Gagne, SERVICE TECHNICIAN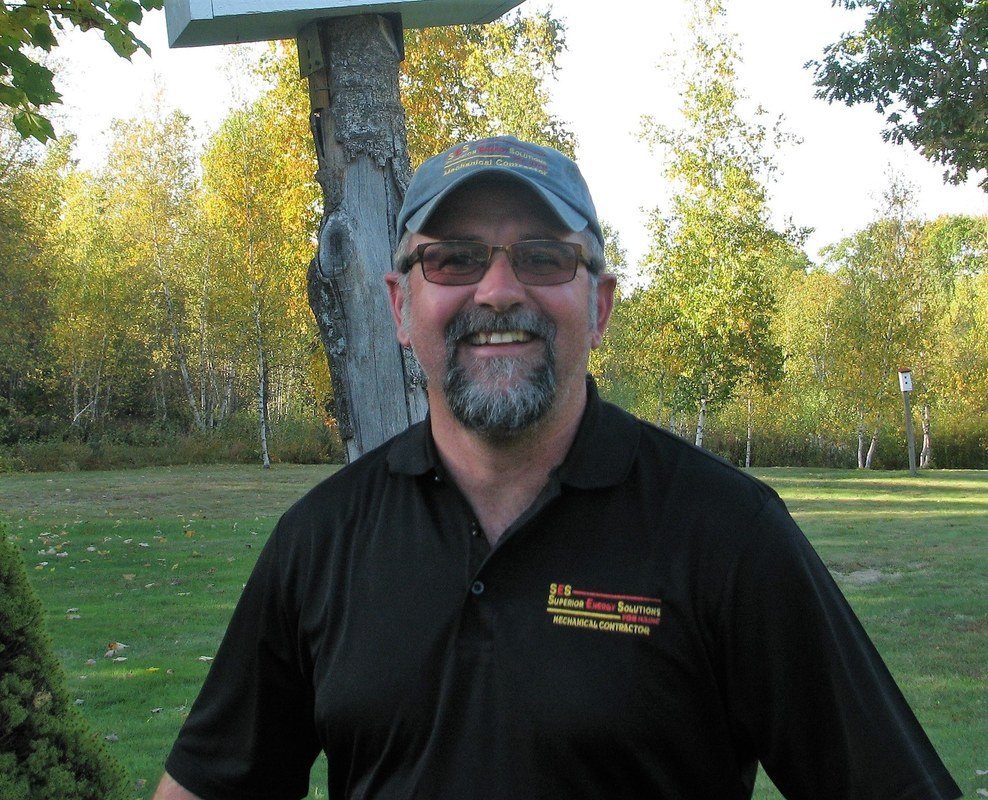 Wayne Gagne is an HVAC&R Service Technician for Superior Energy Solutions and has 20 plus years' experience in the trade. He graduated in 1997 from what then was Easter Maine Technical College, now EMCC in Bangor, ME. While attending college Wayne obtained his Universal EPA Certification, Natural Gas and Propane licenses with CTEP endorsements Piping, Service and Installations. He later went on to also obtain his Large Appliance endorsement for gas as well as receiving his Limited Masters Electricians License for Refrigeration. Wayne started out after college working for the University of Maine for several years before moving into a more technical position with Lennox National. He then took the opportunity to take on a Lead Technicians role for Atlantic Comfort Systems before joining us here at SES. Wayne now is growing a Central Maine division in the Bangor area.
When Wayne isn't on the clock he enjoys the company of his wife Angela, son Westly and their two pets Bella and Zorro. He also enjoys fishing, golf and hiking.
---
Office Support
Kate Estes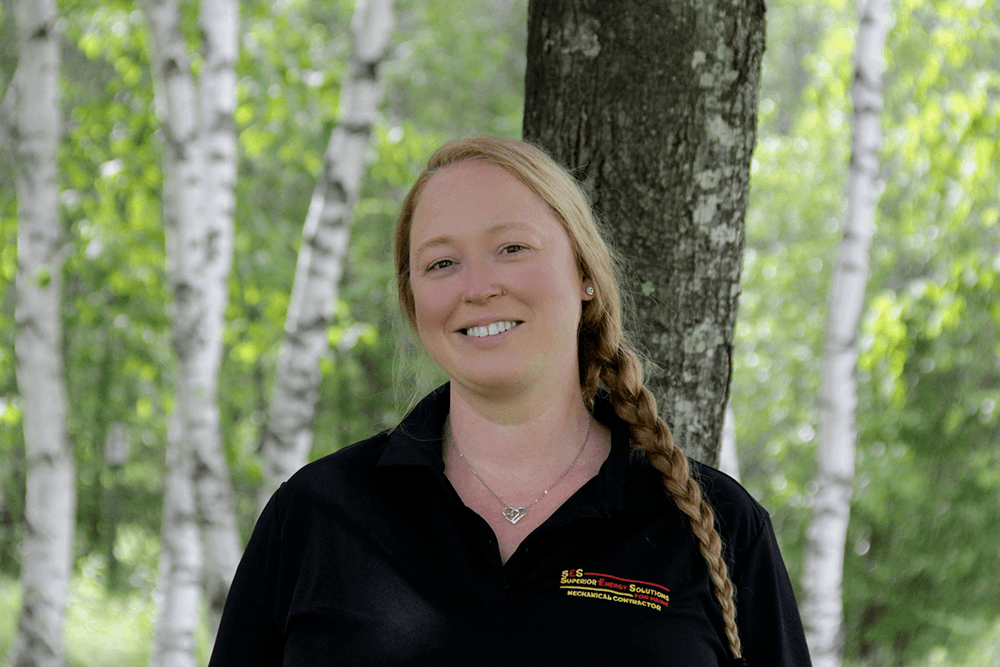 Kate Estes is currently our Dispatcher/AR Specialist. Although she is fairly new to the HVAC Industry, the language of customer service is universal to all Industries. Kate's extensive customer service/financial industry background and multiple Business Degrees have allowed Kate to fine tune her skills, providing outstanding professional service to both internal and external customers. Kate prides herself on her outstanding written and verbal communication skills. As well as, the ability to diffuse an escalated situation while maintaining her cool and being a problem solver. She is also a firm believer in under promising and over delivering when it comes to being successful in the service industry.
Kate is responsible for the daily scheduling of technicians including service calls, van maintenance, trainings and maintaining appointments for the owners. Kate's role also includes setting up new accounts and following up on our Aging Receivables among many other tasks. Kate came to SES to fulfill the need of working for a close knit family run business. Kate is a true professional and is an intricate part of the office functions for SES.
Candy Figueroa, OFFICE SUPPORT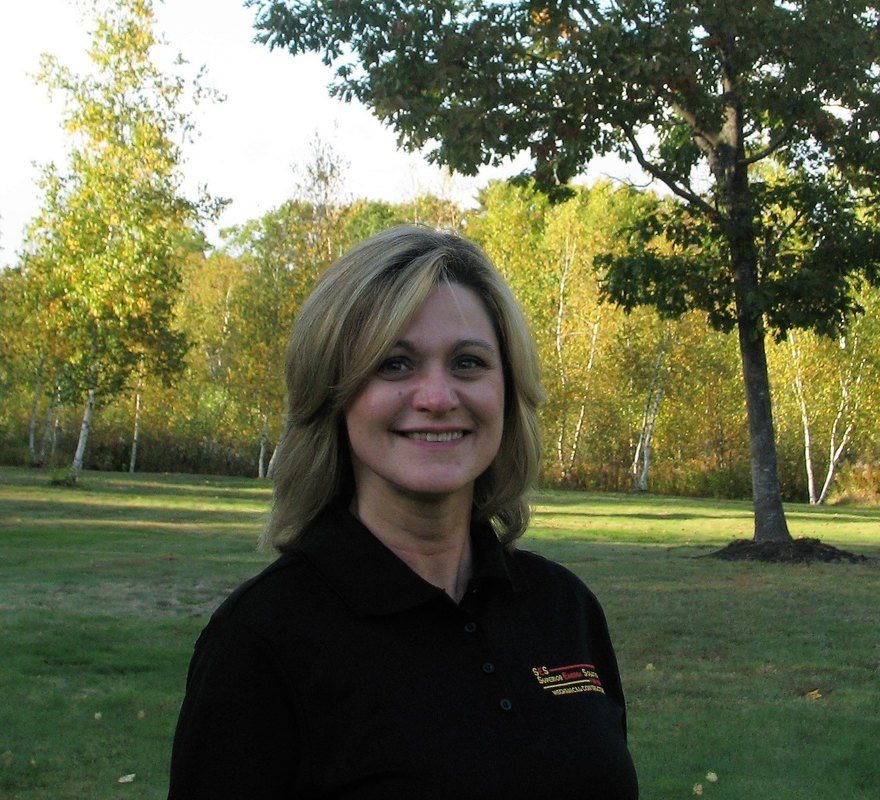 Candy Figueroa is one of the newest members of the Superior Energy Solutions team. She has over 17 years' experience in the retail fuel industry. In Candy's prior experience, she started as a Customer Service Representative assisting customers on the phone and front facing at the counter. Candy always looked forward to increasing her knowledge and taking on tasks that challenged her to never become complacent in her job. Candy has proven her ability to multi task and prioritize, along with her willingness to adapt and change duties when needed. She held roles that included accounts receivable, data entry, liquid product control, posting clerk and accounts payable. Candy continues to strive for more experience and knowledge, therefore joining the HVAC industry.
Candy's current Office Support roll with Superior Energy Solutions is verifying and posting tickets, collecting data and presenting profit and loss reports to management. Candy's ability to multi-task and adapt to changing needs makes her an asset to our team.
---
Our Technicians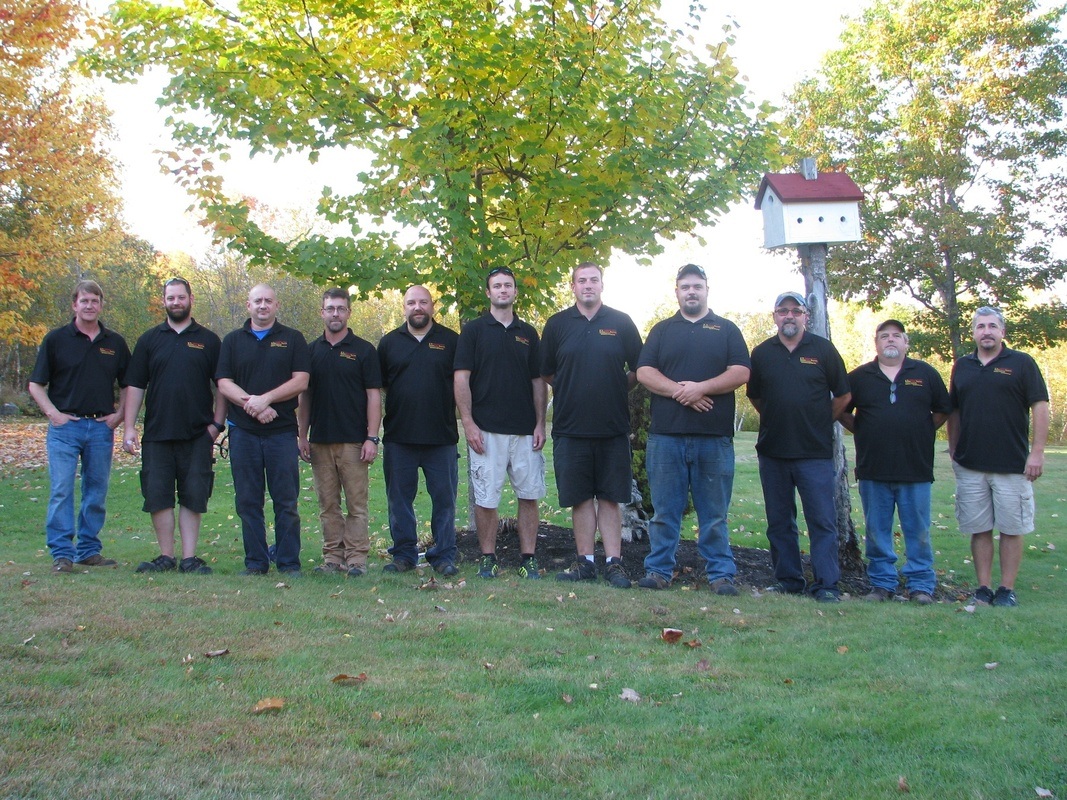 Chris Wellman: Commercial / Residential Lead Installer, Heating, Cooling & Refrigeration
Cody Meserve: Commercial / Residential Install crew, Heating, Cooling & Refrigeration
Eric Michaud: Residential Heating Service Technician
Peter Vander: Veur: Commercial Service Technician Heating, Cooling & Refrigeration
Joe Gallant: Commercial / Residential Service Technician Heating, Cooling & Refrigeration
Eric Costello: Commercial Service Technician Heating, Cooling & Refrigeration
Wayne Gagne: Commercial Service Technician Heating, Cooling & Refrigeration
Mike McNally: Commercial / Residential Install crew, Heating, Cooling & Refrigeration
Business Operations
Kate Estes: Dispatcher & AR Specialist
Candy Figueroa: Analyst & AP
Glenn Dupuis: Service Manager
Owners
Steve Brochu: Operations Manager
Richard Brochu: Field / Project Manager
Chris Giles: Field / Project Manager
[h3]
Superior Energy Solutions
May 8, 2018
2023/05/27